What are the necessary steps to be taken to Move?- Residential Moving
A move is a big task, and it can be challenging to know where to start. Our guide will help you through the entire process, giving you plenty of helpful tips that will save you money and time. These necessary steps to be taken to move will help you get coordinated, so your boxes are packed and ready for loading.
1. Lighten the load
Inventory checks are also an excellent opportunity to de-clutter. Give away old clothes, furniture, and other non-essential items. If you haven't used something in 1 year, you probably never will, so best give it away. It will reduce the number of boxes you need to shift and cut down your shifting costs.
2. Set a budget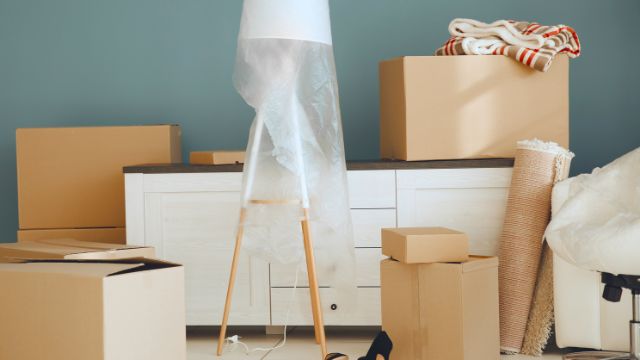 Setting a budget is an integral part of any move. Whether you're moving within the same city or across the country, no doubt putting a budget can help coordinate you through the moving process. Although moving can be expensive, setting a budget can keep you on track throughout the move and make it easy to determine where to spend more money or cut back and save. Finding a balance between different areas of spending can help you stick to your predetermined moving budget.
3. Pack an essentials bag
Packing day will be chaotic, so start the process by putting together your essentials bag first. Only pack the items you'll need access to during your move and right after you've arrived at your new place. Items in your essential bag should include important documents, medications, chargers, basic toiletries, clothes changes, and anything you may need for the first few days in your new home.
4. Purchase the right packing supplies
Entire moving is expensive enough without wasting money on supplies you don't need. For example, you're going to want the right kind of boxes to fit your items. Have a lot of books but very few hanging clothes? Buying the appropriate size and containers can make all the difference when packing up your home.
5. Utility company changes
Giving the utility companies pre-notice of move dates is essential; this allows them to send out a professional to read the meter on move day and avoid any billing for the new resident's usage. Crucial is setting up the utilities at your new home to ensure the lights are on when you arrive.
6. Get moving
Of course, you also need to decide how to get all your belongings to your new home. There are many things to consider. You may choose to pack and move everything with your vehicle. However, this cannot be easy if you have large furniture that you're taking with you or a large amount of stuff. You may also choose to rent a moving truck. It may allow you to get everything all in one load, even if you have oversized furniture items to take with you. Finally, you can also hire professional movers. Professional movers can get all your belongings across the country for you, handling the weight off your shoulders.
Final words
Moving can be very stressful, but it doesn't have to be with the right plan and professional movers on your side. Mashav Relocation's professionals are licensed and insured, so you can rest assured that your move will be in good hands. Best of luck and happy moving!